The PK+ Pharmacy Kiosk™ , our earliest PK+ product, is a terminal-like ATM machine that allows customers to conveniently order prescription drugs and pharmacy products 24 hours a day by using an Internet-enabled service kiosk located at your premises or remotely at a location of your choice that complies with current regulatory requirements.
The kiosk is fully integrated with PK+ MyPharmacyApp™ where patients place their order using the app and dropping their original prescription in the kiosk saves time and a trip to your pharmacy.
PK+ terminal provides a secure and easy way for patients to order their medication, schedule Meds Check, access healthcare information, view your store promotions, and print product coupons. It is integrated with the website and mobile ordering .
PK+ reduces operating costs by streamlining the workflow and/or cutting business hours without losing customer contact. It also improves customer service during regular operating hours. Or, reach other markets by placing PK+ terminals in high traffic areas outside your pharmacy.
PK+ allows your customers to send their medication orders directly to your pharmacy system. It also provides payment information for their orders using pay-direct drug cards, Insurance, or credit card. PK+ accepts all major credit cards or COD (cash on delivery) for co-payment and other charges securely and conveniently.
PK+ frees up pharmacists' time to improve patient care and offer other paid cognitive services.
Fully integrated with PK+MyPharmacyApp™, where customers place their orders using the app from anywhere and dropping their paper prescription in the PK+ Kiosk any time for medication delivery or pickup from the pharmacy store.
Would you like to:
Expand your pharmacy's customer base?
Extend your service after hours?
Improve your customer's convenience?
Reduce your operating cost?
Improve your patient care?
How it Works
Prescription scanning & collection and integration with Telemedicine on all devices.
PK+ scans and collects customer's prescriptions and sends them instantly to your pharmacy system.
Also, PK+ securely processes doctor's e-script, faxed, or phoned-in prescriptions from customer's orders.
Your customers connect directly to live customer service support or a pharmacist to help them with their orders and inquiries 24/7.
Patient profile, Payment Method, and medical information are verified and collected accurately, and transmitted to your pharmacy system saving re-entry effort and costs.
Fully integrated with
PK+MyPharmacyApp™.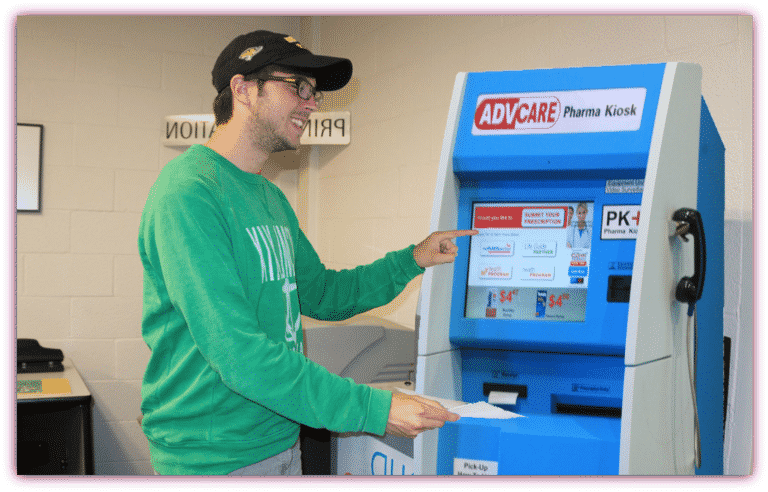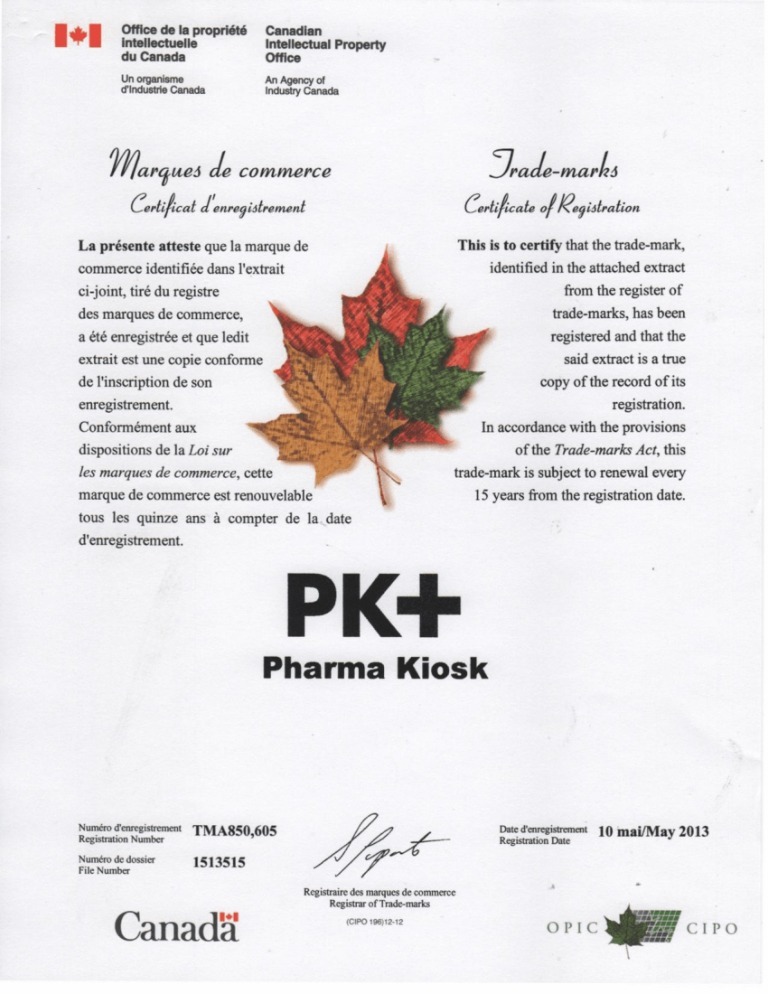 Registration No: TMA850,6
Patent Pending No: 2/801/951